Steeped in 2000 years of history, and with hundreds of Ghost sightings, Chester can claim to be one of the most haunted cities in Britain.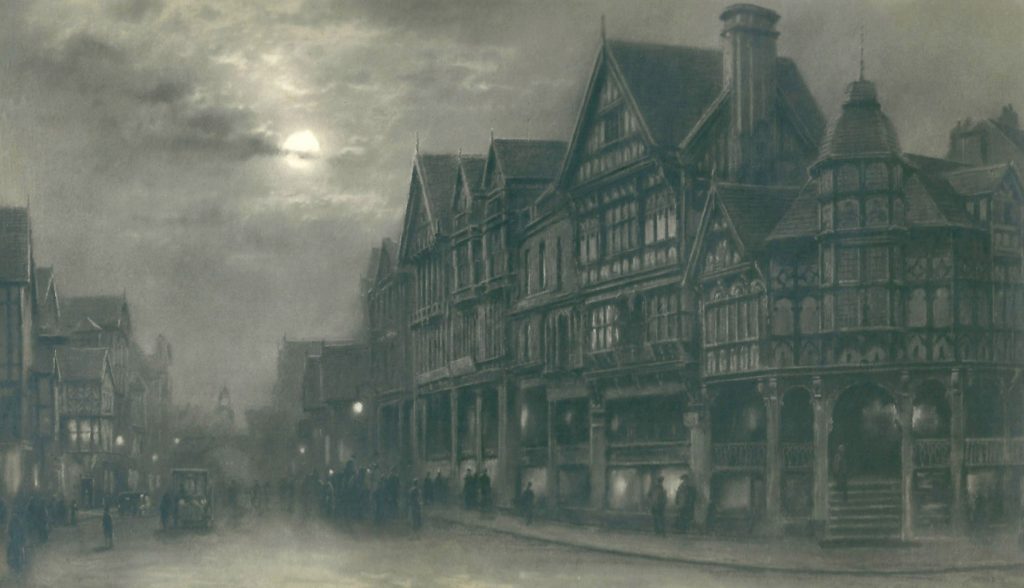 Our ghost tour guides will take you on a night-time journey around the eerie haunts of Chester's mysterious and murky past, where you will hear spine-chilling tales of ghosts, ghouls and things that go bump in the night.
For further information about Chester's Ghost Tours please Email: chesterghostcity@gmail.com
Join your Chester Ghost Tour guide at 7.30pm outside the Town Hall Visitor Information Centre on Northgate Street (location map) to begin your eerie journey through Chester's haunted history. There are extra tour dates throughout the year – see Depart panel.
Chester Ghost Tour Tickets can be purchased online or at the Town Hall Visitor Information Centre on Northgate Street.
Our Ghost Tours are approximately 90 minutes long. Please book in advance where possible as our tours can be extremely popular and fill up.
All Chester Ghost Tours are fully accessible to everyone. If you use a mobility scooter or wheelchair, all you need to do is tick the disabled access required box on the ticket booking form. All our tours are different too, because our guides have their own preferred routes and set of stories, which they update from time to time.
Prices
Adult £10.00
Concession (Child under 16 years of age Student in full time education Senior over 60 years of age) £9.00 if paid in advance
Family (2 adults and 2 children under 16 years of age) £30.00
Book your ticket below or from the Town Hall Visitor Information Centre Tel: 01244405340
Private Groups
Tours can be booked for any date and at a departure time of your choice Tel: 07790498898 Email: chesterghostcity@gmail.com